Scene+Heard's Mid-Summer Staff Update
During the school year, Scene+Heard's all-star staff of student writers, photographers and designers is hard-at-work serving the Northwestern campus community and the greater city of Chicago with the best in arts and entertainment coverage.
However, in the 14 long-awaited weeks of summer break, you can find our team attempting to thaw out and reduce our collective sleep deficit in various places across the country and around the world!
We bring you this mid-summer staff update to show you how your favorite faces of S+H are spending their sunny summer months balancing work and play in a way only Northwestern students can.
Please follow our personal social media accounts for more updates and links to our original content!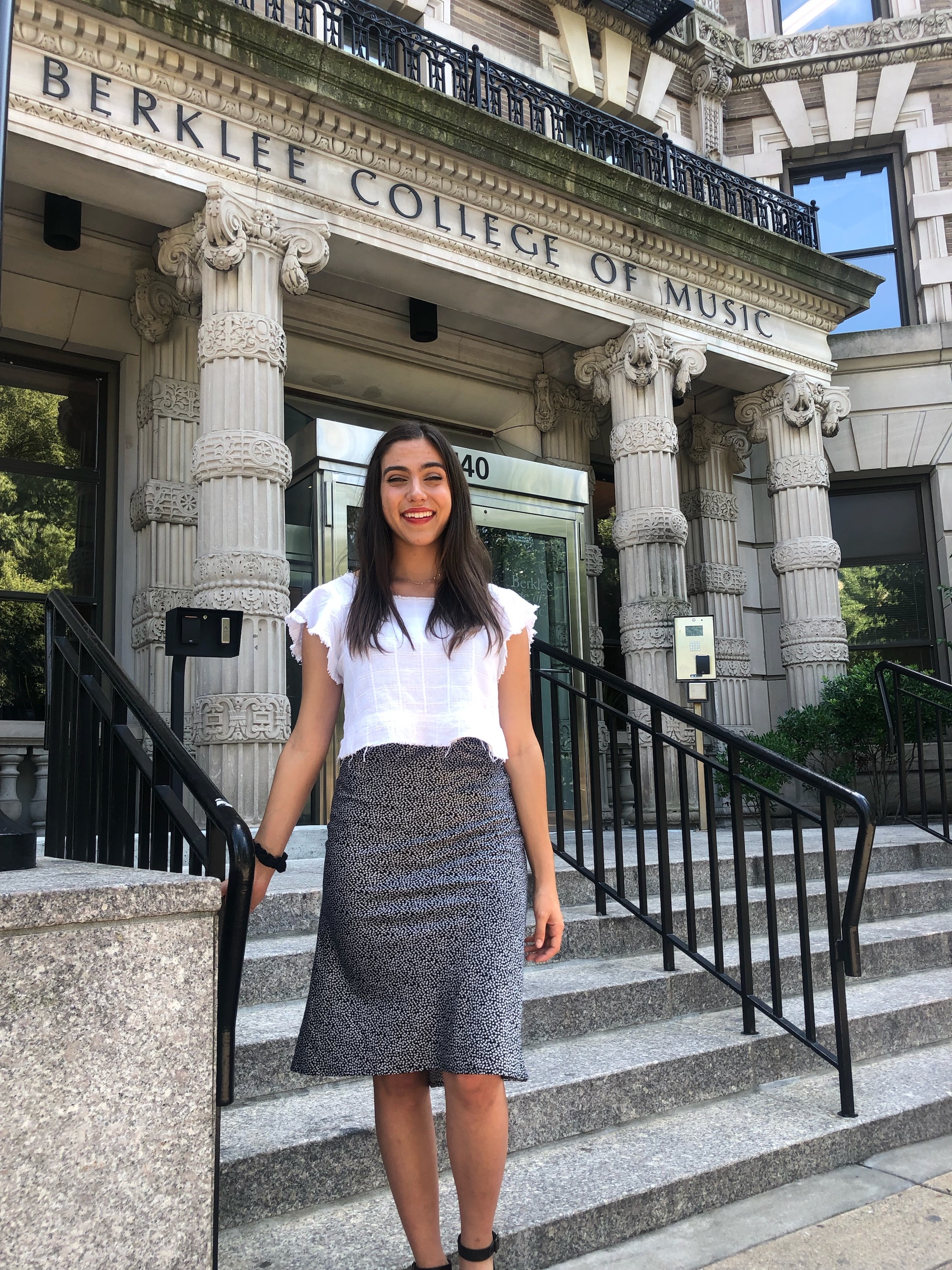 Editor-in-Chief and staff writer
@lexivollero
This summer, I'm heading back to Evanston after wonderful spring internship away at Entertainment Weekly in Los Angeles. In my few weeks back on campus, I will be working with Team Music for Northwestern's summer Wirtz show Hans Christian Anderson. Then, I will attend the Summer Five Week Aspire music intensive program at the Berklee College of Music in Boston to study jazz voice.
I'm also hoping to squeeze in some travel and freelance work while I spend the rest of my time working on personal musical projects back at home in Laguna Beach, California. Odds are you can find me in a practice room or at the beach somewhere on either coast.
Design editor and staff writer
@audgevalbo
This summer, I'm working as a bot studio intern at Quartz doing design things in New York City! I'm excited to experience the city and see if I like it. Please let me know if you have any recommendations!
Executive Editor and staff writer
@gracegay99
In what is possibly the busiest summer of all time, I'm traveling to Europe for the first time as a US-UK Fulbright Summer Insitute Participant at the University of Sussex in Brighton, England. There, I'll be studying British children's literature for a month! Additionally, I will a remote writer covering Health and Wellness for the feminist magazine Make Muse.
Before and after my time abroad, I will be working on a summer creative project through a Summer Undergraduate Research Grant at home in Scottsdale, Arizona. The ultimate goal of my creative project is to write a collection of short stories that reimagines and recontextualizes classical works of male-written literature that feature female suicide as a key part of the story. In addition to all this, I hope to be hiking, exploring museums across the world and traveling around the U.S. with my family.
Editor at Large and staff writer
@emmamccormick
I will be spending my summer split between my home in Bedford, NY and New York City. If you're looking for me, I'll be in Soho as a Commerce x Content Intern for Group Nine Media– the company that produces NowThis, Thrillist, Seeker and The Dodo.
I'm planning on using my three-hour commute each day to catch up on my reading, and on the weekends you can find me taking long runs on dirt roads and laying by a pool somewhere.
Montserrat Vazquez-Posada
Assistant Editor and staff writer
@montserratvaz
This summer, I'll be interning in Chicago with Lettuce Entertain You Enterprises at Foodlife food hall in Water Tower Place. I've worked there for the past two summers as a hostess and barista, but I'm excited to train as a front-of-house manager! When I'm not working, I'll probably be with Meredith Fuentes (S+H's marketing director who never wrote herself a blurb) ¯\_(ツ)_/¯
This summer, I'm working as an editorial intern at Boston Magazine. I am looking forward to spending time in my home city and getting some real-life newsroom experience! When I'm not working, you'll be able to find me at my favorite Boston art museum, the Institute of Contemporary Art (ICA), or on a Cape Cod beach with a Four Seas ice cream cone in hand.

(Former) staff writer
@henriquedamour
Another summer means another round of baseball broadcasting for me, but this time I get paid! For the next few months I will have the joy of calling games for the Chicago Dogs of the American Association of Independent Baseball in Rosemont, IL. While I'll be writing occasionally for the Dogs, the brunt of my writing will come as a result of my other job as the main content writer for the Las Vegas MiniGunners, an esports organization. With no more formal opportunities to write reviews of rap albums of varying mainstream appeal, this summer will probably also see me pester anyone and everyone I can to let me write about music for them as a freelancer.
In that vein, I can confidently say that while my tenure as a writer for Scene+Heard was relatively brief, it was undoubtedly one of the things I enjoyed most in undergrad. I'm extremely grateful to all in the publication who gave me the opportunities I had -- you helped an obsession to turn into a true passion.