2017 in TV Shows
While the silver screen felt drab and old school, TV - in all of its forms, flourished. From Netflix's original series to Hulu's first dip into original content, online shows were an unabashed hit. Meanwhile traditional comedies and dramas all found mainstream success. What is clear both from our favorites and the year in general is that women stole the show. They led, wrote, produced and directed some of the most thought provoking pieces of television from the year. And what a golden year it was.
Season Six of the HBO comedy Veep, finds Selina Meyer adjusting to life outside the White House after losing the presidential election that closed Season Five. For some, this type of devastating loss would prompt some personal reflection, perhaps a change in attitude. This is (thankfully) not the case for former president Meyer, who remains as vain and irreverent as ever, rattling off insults like a grocery list, each one delivered with comedic precision by the inimitable Julia Louis-Dreyfus. Along with her phenomenal supporting cast, Louis-Dreyfus finds humor in political dysfunction as Selina Meyer attempts to supervise an international election, stumbles her way through writing a memoir, and otherwise clings to whatever scraps of fame and recognition remain after her brief stint in office. In a time when American Government can seem like its own black comedy, it is a blessing to have a political satire as hilarious and cutting as Veep to keep us sane.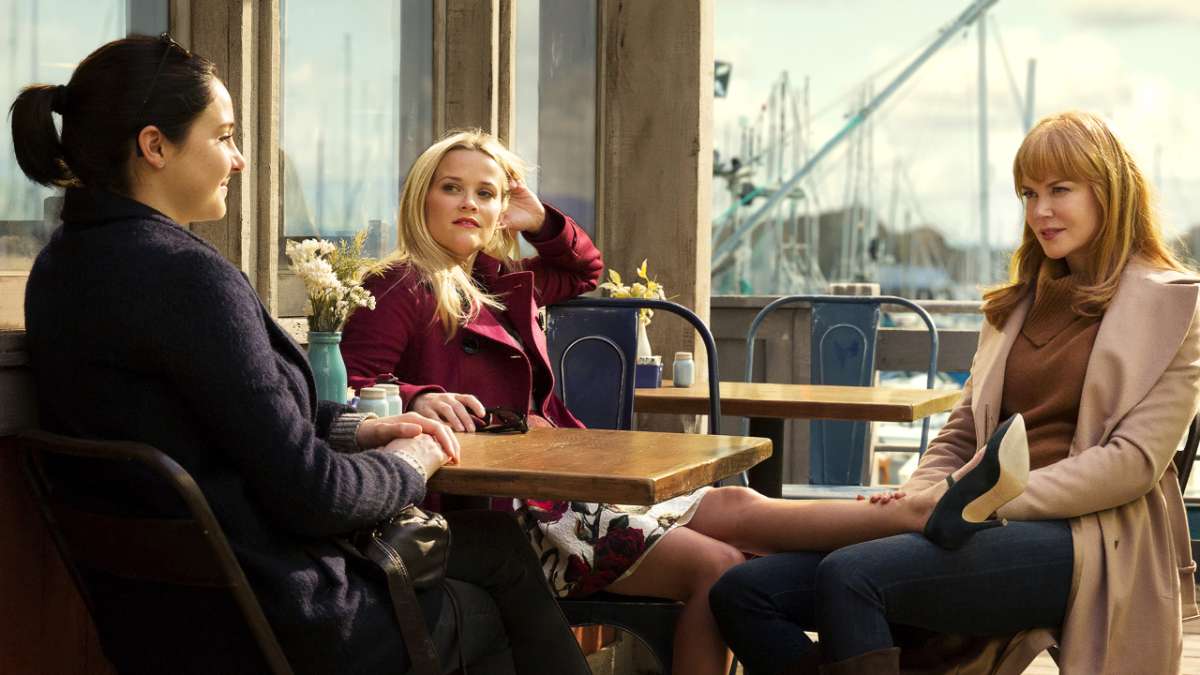 Reese Witherspoon and Nicole Kidman turned this novel into a powerhouse series. Any viewer could be attracted to this classy escapade set in Monterey. The show displayed an array of different women, all with their own story to tell with their own subtleties and flaws apparent. What makes this series exceptional is the tension that consistently vibrates throughout each storyline. It makes for an exhiliarating watch, never boring, never overcooked with no lingering feelings of dissatisfaction. In particular, Laura Dern's remarkably complex portrayal of a scorned mother, must go down as a highlight. Witherspoon's transformation into a Hollywood producer has now seen its third hit (after Wild and Gone Girl). This show pushes her into the trailblazer role she was born to play.
After more than a year waiting, Season 7 of Game of Thrones shocked us – in both good and confusing ways. Season 7, different from the previous 6 seasons in length (7 episodes instead of 10), pacing and plot-line, brought new drama for fan-favorites Daenerys and Jon Snow (or Aegon Targaryen as we now know), and new heros in Sansa and Arya Stark. Though much of the plot line moved much faster than typical Game of Thrones style, and in much more predictable ways, the penultimate season brought all our main actors into the same place, and set the stage for the final season to happen in real time (instead of flipping back and forth between time and place as past seasons have done). There were huge shocks – Jaimie turning on Cersei, Bran being more mysterious than ever, and oh, a wight dragon for the army of the dead and another level of incest(!) – that, though void of the emotional depth of more methodical seasons of the show, set us up for a epic and insanely intense final face off between the army of the living and the army of the dead.
After the breakout success of Stranger Things' first season, the Duffer Brothers, who write, direct, and produce the series, knew they had to raise the bar for the show's return. The resulting second season is darker and more ominous than the first, offering heightened stakes for the show's characters and their hometown, while still retaining the 80s cultural touchstones that made Season One such a nostalgic treat for many. Over the course of the season, The Duffer Brothers patiently build tension and momentum as they lead up to their breathtaking final two episodes, both dramatic tours de force that hurtle towards the season's climax like deranged demogorgons. As funny, thrilling, and refreshingly earnest as its predecessor, the second season of Stranger Things proved that this unexpected hit series is here to stay.
There really isn't a more pertinent story to tell in 2017. Elizabeth Moss starred in perhaps one of the year's most terrifying shows. With her pained eyes and extraordinary movement, she played a feminist icon, one that will stay with us for years to come. Who knew torture and repression could be so inspiring. If you're looking for something to make you think, to make your Trump-supporting uncle think - this is the one. In the age of populism and shock politics, The Handmaid's Tale is the perfect example of how art should react to the world around us.